Nov. 3 Absentee Voting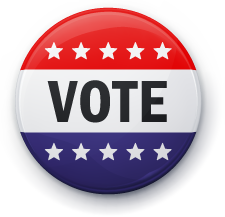 Absentee ballots can be requested to be mailed to you until 5pm on Thursday, October 29th. Please see this link to request yours online: https://myvote.wi.gov/en-us/
If you need help navigating the website to submit your request, see the detailed instructions here:
How to request an absentee ballot online
**In Person absentee voting starts on Tuesday, October 20th**
This is anticipated to be a popular option statewide and in order to make things as easy as possible on staff and voters it is requested you pre-fill the following form and bring it with you along with your valid photo ID if you are utilizing the in person option: https://elections.wi.gov/forms/EL-121-english. There are links to a fillable and a non-fillable form; please use the option you prefer.
This form MUST be filled out and submitted along with your photo ID before you will be given a ballot.
Due to COVID-19 you may be asked to wait outside to allow for social distancing. Stations will be set up to vote your ballot in the lobby; you will not be allowed to leave with your ballot.
Please call with any questions!
Trick-or-Treat 2020
Trick-or-treat hours in the Village of Oakfield are from 3-5 on Saturday, October 31st. Please review the Fond du Lac County Health Department's best practice guidelines here. A door sign is also available to print for those wishing to not participate in handing out treats here. As always, please turn your porch light on if you are handing out treats.
Temporary Office Hours
(Until further notice as of 10/1/19)
Monday 9-5
Tuesday 9-3
Wednesday 10-3
Thursday 10-5
Friday 9-1
These hours are the minimum the office will be open; hours may extend beyond this schedule.
Village of Oakfield
Reading Tree
Beautiful Park
Walking Trail
Sunlit Path - - Come enjoy!
Walking Bridge
Hidden secrets
Grain elevators
Hidden Secrets to enjoy!
School District of Oakfield Welcomes You!
Oakfield Junior/High School
Oakfield Elementary School
Acorn Park
Village Office & Public Library
Water Tower